Methodology
The CryptoMender app is based on the study "A model of the optimal selection of crypto assets" by Dr Andrei Kirilenko of the Cambridge Judge Business School and Dr Silvia Bartolucci of the Imperial College Business School.
The study—published in The Royal Society Open Science, a peer-reviewed academic journal—presents a model for an optimal selection of crypto assets based on a system of individual recommendations. The main idea is as follows: Consumers regularly choose books, music, travel destinations and other activities based on recommendations by other users on e-commerce or social media platforms. The study presents a model that extends this concept to crypto assets with the crypto app tailoring recommendations to the preferences and needs of individual investors.
The model generates optimal portfolios based on the investors' attitudes towards various crypto asset features such as their specific cryptographic technology, information about the adoption trends of crypto assets, and the expected economic benefits.
First, an app asks an investor a number of questions about their individual preferences regarding the technological security and desired stability of their crypto assets. Then, the app further narrows down the pool of recommended assets by sequentially asking the investor to choose one out of two possible crypto assets. Investors continue choosing among pairs of crypto assets until their expected future economic benefits can no longer be improved upon. The app combines the investor's choices with the choices of all other investors, as well as information from the market, and recommends a tailored optimal portfolio of crypto assets.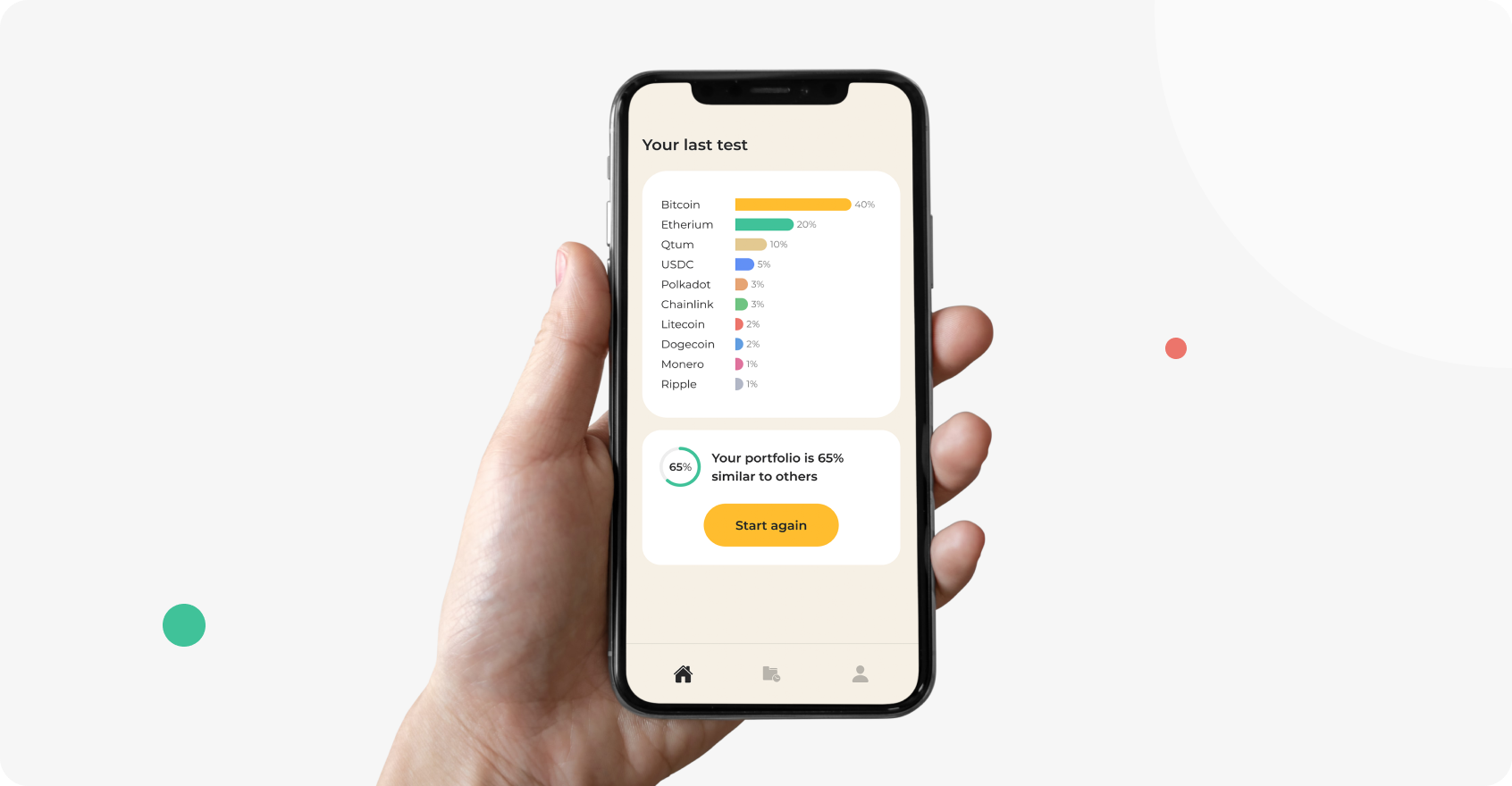 The study notes that features and classifications of crypto assets could "dynamically evolve" over time depending on events; for example, an asset now seen as low security could become more secure through widespread adoption by investors. "While the majority of crypto assets will eventually become worthless, some could end up being adopted widely enough to ensure their survival," the study says, adding that a very small number of crypto assets could become "preferred assets" that will be used by both large and small investors to store and transfer their wealth alongside well established classes of financial assets.
* This website contains information about crypto assets, which are complex instruments and come with a high risk of losing money. You should carefully consider whether you understand how these instruments work and whether you can afford to take the high risk of losing your money. Cryptomender encourages you to perform your own research before making any investment decisions and to avoid investing in any financial instrument unless you fully understand how it works and what risks are involved. Please note that despite the nature of much of the material created and hosted on this website, the Cryptomender application is not a financial reference resource and the material provided here should not be taken as financial advice. If you require advice of this sort, Cryptomender strongly recommends contacting a qualified industry professional. All materials on this site are for informational purposes only. None of the material on this website should be interpreted as investment advice.